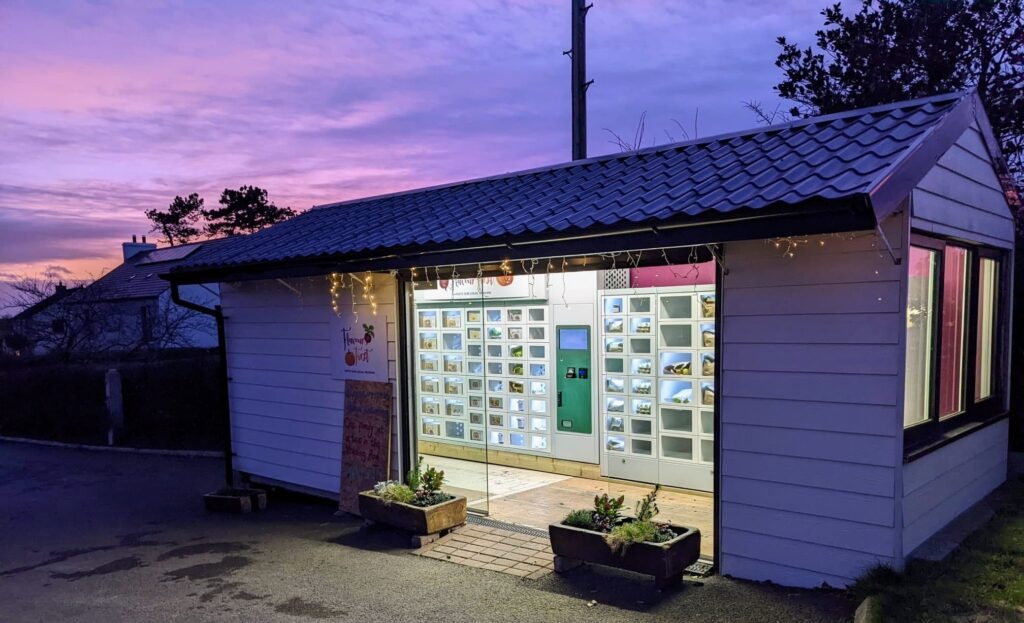 Step up to our on-farm touch screen vending machine, where a delightful array of farm-fresh produce awaits. Each item is a testament to the fertile fields of our farm, cultivated with care and dedication. From the crisp crunch of our leafy greens to the vibrant hues of our seasonal vegetables, every offering encapsulates the essence of our small family farm, harnessing an all important 'local' feel.
At Flavour First, we take pride in ensuring that what you find in our vending machine is not just a product but a story. It's a narrative of sustainable farming practices, the dedication of our team, and a commitment to delivering freshness straight from our fields to your fingertips. With each selection, you're not just making a purchase; you're participating in the journey of flavours that defines the spirit of Flavour First.
Open every day between 7:30am and 9:30pm
How It Works
Navigate the touchscreen by scrolling to view the available selections.
Once you've made your choices, proceed to make a payment using our versatile system that accepts contactless payments, notes, and coins (excluding £20 notes, which are not supported) and offers change where necessary.
Upon successful payment, the vending machine doors will open, revealing your selected produce.
Collect your items with ease, ensuring you've gathered all your chosen delights.
To contribute to our energy conservation efforts, please be sure to close the vending machine doors securely after collecting your produce. We appreciate your cooperation and hope you enjoy the convenience of our farm-fresh offerings!